Modern Media for Modern Homes
A modern new build by Artishuk Development recently sprang up in Central Sacramento and made quite an impression on the Real Estate Market! Legacy Images was called to capture the real estate photos, video tour, and 3D Matterport Virtual Tour and we made sure to supply the client, Mike Yarmolyuk of The Yarmolyuk Portfolio with well over 100 pictures! Having been a Sacramento Real Estate Photographer for over 5 years, we know exactly the look, style, and feel of photos that many of our clients are looking for and we made sure to deliver that same professionalism to this project as well! Our Real Estate photos really help with our clients' marketing as we've heard time and time again that it was due to our pictures that the buyer gained initial interest in the home. That's why we make sure to remind ourselves every day when we're out in the field that we don't want to help you market your home, we want to help you sell it!
A Matterport 3D Virtual Tour is essential in showcasing your property accurately to your prospective customers. Our Virtual Tour technician makes sure to have the appropriate number of scans and all the desired angles to give your audience a complete picture of your listing. 3D Virtual Tours are widely expected in today's market as many people are sensitive to touring homes in-person and would prefer an online alternative. We've also seen many cases of buyers closing on homes sight unseen due to the details they were able to gather from the 3D Tours that we created. Now that's every seller's dream and we can help make that dream a reality with a stellar Virtual Tour!
Video is the true media of today. In addition to photos and 3D tours, a real estate video can really add that special touch to your real estate marketing. With a catchy background tune and professional transitions, your video is more likely to be shared amongst your audience and followers. We go beyond just interior angles and spice up the production with eye–catching drone video clips as well! Who doesn't enjoy the unique perspective that a real estate drone video offers? By having those aerial video clips sprinkled in, you're definitely sure to garnish the attention you're looking for your new real estate listing.
Schedule modern real estate media for your modern real estate listing and you won't be disappointed! That's our Legacy Images promise!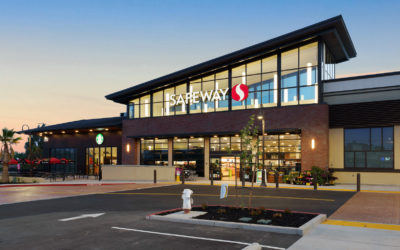 New Commercial Development in the Bay Area CSI Construction recently built this 55,000 sqft Safeway that comes...